During the holiday season, Target publicly announced that 40 million credit and debit cards were stolen by hackers. Now, new details released by Target indicated that personal details of up to 110 million customers were also obtained by hackers. Given that this hack represents more than 35% of the US population and it's likely to impact many more, we thought it would be wise to learn how you can protect your personal information.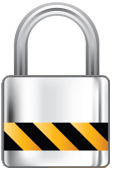 How many people are impacted?
Target released a statement indicated that as much as 110 million customer phone numbers, email addresses, mailing addresses and names were stolen by hackers. This figure continues to rise so we have to assume that it's likely to increase. It's also important to keep in mind that while you may not be part of this list, any company can fall victim to a data breach.
Be prepared to be contacted?
It's highly likely that hackers and con-artists will begin to contact you by email, mail or phone. There's one caveat, the hackers will begin contacting those individuals that have the most valuable personal information. For instance, if you have contact information that indicates you live in Beverly Hills, chances are thieves will use most of their resources to gain access into your finances. Those living in lower income areas are at less risk because the potential reward is smaller.
If you are contacted, ignore it. If it appears to be coming from a legitimate party, verify it by going to the source. For instance, if someone calls you warning about the Target breach from you bank, hang up. Instead, call your bank directly and ask them to verify the call. The same logic applies for unsolicited emails that you receive.
Change your usernames, passwords and email addresses
Due to the advent of technology and web-based banking, we all need to associate our financial accounts with login information and an email address. You should make certain that you do not use the same email address for your online banking that you use for anything else. We understand that it is most convenient to use one username, password or email address combination for everything but, the most confidential information you have online (i.e. banking) should not be linked in any way to another service. We suggest you start to get secure today by setting up unique username, password and email addresses for your online banking. It's very easy to create a new Gmail account.
Review recent charges
Scan your bank and credit card statements for recent charges. If anything seems suspicious, contact your provider immediately. It would also be wise to contact your bank or credit card provider in advance if you know that you are a Target customer. Target has also setup an option for customers to obtain free credit monitoring for up to a year. Obviously, you will want to contact Target as well about changing your card and pin if you would like to continue to be one of their customers.
Elect to direct deposit your tax refund
If you are due a tax refund this year, you are at less risk if you elect to direct deposit the refund into your bank account than if you receive it via mail. Thieves are known to go through mail boxes during tax season to try to steal and deposit tax refunds. They may have obtained your latest mailing address information as a result of this breach.
More Personal Finance Questions? Browse answers or ask personal finance questions online.
Related Articles
->Protecting Your Bank Account Information After The Data Breach
->Your Mobile Phone May Be At Risk For Cramming
->Should I Switch to a No Fee Bank?
->Protecting Your Phone Against Identity Theft
->Protect My Bank Account After the Epsilon Data Breach