There is still time to contribute to your health savings account (HSA), which will be counted towards your 2012 limit. Specifically, you have until the tax filing deadline or April 15, 2013.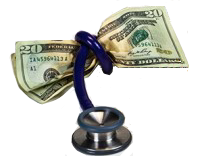 How much can I contribute to my plan?
You can contribute up to $3,100 for individual health insurance coverage and $6,250 for family coverage and an additional $1,000 if you're 55 years or older. Please note that in order to make health savings account contributions, you're health insurance deductible must be at least $1,200 if you have an individual plan and $2,400 for a family plan.
How does a health savings account work?
It's very similar to how a traditional 401(k) works from a tax perspective. You can make tax deductible contributions from your health savings account to pay for current and future health care costs.
What are the specific tax benefits for contributing to a health savings account?
The monies you contribute to the account are either pre-tax or tax deductible. It also grows tax-deferred and it can be used to pay for out of pocket medical costs. This can also go towards your deductible, co-payments and other bills that aren't covered by insurance.
More Questions? Browse Answers or ask your hsa tax questions.
Related Articles
->Year End Flexible Spending Account Advice
->Are You Prepared For The Health Care Changes In 2013?
->Should Parents Add Their Adult Children To Their Health Care Plan?
->You May Be Eligible For A Health Insurance Rebate Check
->Are Small Businesses Buying Into the Health Care Tax Credit?
->Are You Reviewing Your Medical Bills For Overages?
->Risks with Health Care Credit Cards