The 2014 tax season is scheduled to begin on time. According to the IRS, the agency will start accepting both electronic and paper tax returns on January 20th, 2015. This comes as a surprise given that lawmakers waited until December 19th to address renewing several tax extender provisions.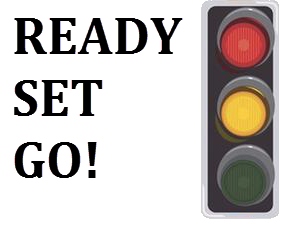 How can the IRS be ready to accept returns on time?
The IRS commissioner John Koskinen commented that the agency reviewed the late tax changes and determined that they updated all of their systems to reflect the latest tax laws. The IRS also has about 3 weeks to complete any updates.
How should I file my tax return?
Whether you utilize tax software or tax professional, filing electronically will help to ensure an accurate and timely filed return. Furthermore, taxpayers that file electronically should receive their tax refund fairly quickly.
When can I expect my refund?
When you file your tax return, you will be given an option to receive your refund by direct deposit, paper check, or to buy Savings Bonds. Most taxpayers that e-file and elect to be paid via direct deposit can expect to receive their federal tax refund within 10 to 14 days after the return is accepted. If you don't receive your federal tax return after 21 days, then you may need to contact the IRS. If you filed a paper tax return and elected to be paid in the mail, it will take much longer. Usually, it will take 4 to 6 weeks in that case.
How can I track my refund?
You can track your refund on the IRS site called Where's My Refund, but the length of time it takes for the information to appear varies greatly depending on how you filed. If you filed electronically, information about your refund will generally appear 72 hours after the IRS acknowledges receipt of your return. However, if you sent your return by mail, it will take three to four weeks for a status update. If there's no information yet, check back each Wednesday. You need to input your Social Security number, filing status (single, married filing jointly, etc.), and amount you're owed to access the information.
More tax questions? Browse answers or ask tax questions online. You can also find an accountant online here.

Related Articles
->A Lesser-Known Way To Maximize Your Tax Deductions
->2014 Year End Tax Planning Strategies You Need To Know
->How Much Can You Expect To Pay Your Accountant This Year?
->When Can I Expect My 2013 Tax Refund?
->A Large Tax Refund Isn't That Great