Now that we're in February, the deadline for employers to send W-2 and 1099 forms to their workers has passed. Of course, they can and should still send them as it is a requirement for tax reporting. What should you do if you haven't received your W-2 form or it's incorrect?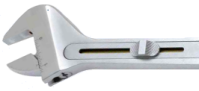 You still haven't received your W-2 form
Your first step should be to contact your employer immediately. It may be that the W-2 form was sent to the wrong address or it somehow got lost in the mail. It happens. Your employer should be able to hand you a copy of the W-2 form. If contacting your employer isn't an option or they aren't cooperating with you, then you'll have to consider other options.
What should I do if my employer will not provide a W-2 form?
Unfortunately, you'll have to do some additional tax work. You'll need to gather all of your pay-stubs, especially the last one for the year, and determine the annual wages, payroll taxes withheld, state and local taxes withheld, 401K and other pre-tax contributions, & your employers tax identification number. All of this information should be readily accessible on your pay-stubs. Once you have all of this information, call the IRS and tell them that your employer will not furnish you a W-2 form. In a perfect world, the IRS will then contact your employer and let them know that you didn't receive a W-2 form and that they must complete a replacement form 4852. This option doesn't always work as it's sometimes difficult to get in touch with the IRS and your employer may not respond.
Creating your own W-2 form
You'll then need to use the information above to complete IRS form 4852 – Substitute for Form W-2, Wage and Tax Statement. The IRS instructions will walk you step by step through the process of completing the form. Once complete, you'll need to attach it to your form 1040.
What if my W-2 form is incorrect?
Your employer is required by law to send a corrected W-2 to the IRS if they identify an error in the reporting. Once the IRS receives the corrected W-2, they will be expecting you to file an amended return to report the difference.
More Questions? Browse Answers or ask your w-2 form tax questions online.

Related Articles
->Is Your Business Ready To Issue 2012 1099 Forms?
->What Should I Do If I Receive An Incorrect 1099 Form?
->Are Part-Time Workers Employees or Independent Contractors?
->What Do I Need to Know About 1099s?
->When Should I Update My W-4 Form?
->Prepare for New Cost Basis Reporting on the 1099 B Form