For years, taxpayers are subject to social security taxes on the income they earn. It may seem ironic that when they decide to start taking social security benefits, that income is likely taxable should they still receive income from other sources. The government argues that there isn't a tax on those taxes, which is why benefits may be taxable later on in life. Will your social security benefits be taxable when you retire?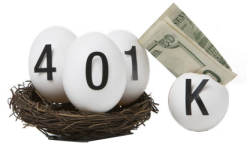 How to know if your benefits are taxable
The amount of taxes that an individual or married couple may owe on their social security benefits largely depends on the income generated from other sources. For instance, if you receive social security benefits in addition to IRA required minimum withdrawals, then your social security benefits could be subject to taxes.
Social security benefits become taxable when income exceeds these thresholds
Are you single or married filing jointly? If you're single with an income below $25,000 or a married couple with less than $32,000 in combined income, then none of your Social Security benefits will be subject to taxes.
If you're single with a combined income (Your adjusted gross income + Nontaxable interest + ½ of your Social Security benefits) reaches $25,000 to $34,000 or $32,000 to $44,000 for a married couple filing jointly, then 50% of the Social Security benefits you receive will be subject to taxes.
Lastly, if you're single with a combined income that exceeds $34,000, or $44,000 for a married couple, 85 percent of your Social Security benefits will be subject to taxes.
If you happen to file as married filing separately, you'll likely still have to pay taxes if you have other sources of income and are subject to the same rules as single filers.
What can I do to reduce the chances that my social security benefits will be taxable?
One strategy that may be effective is to delay receiving social security and accelerating your IRA required minimum distributions. Often times, retirees are taking social security benefits when their IRAs have large balances and then they receive large required minimum distributions. From a tax perspective, it would be wise to try to lower your IRA balance before taking social security. Another strategy to consider is moving certain investments into a Roth IRA or converting assets in a IRA to a Roth to avoid required minimum distributions. One of the benefits of a Roth IRA is that you're not subject to required minimum distribution rules.
What about state taxes?
It's important to note that some states tax social security benefits while most others (36) do not. It may make sense in some cases to move to a state that is retiree friendly states such as Florida, Delaware, New Hampshire, Texas, Arizona or South Carolina.
More Questions? Browse Answers or ask your social security benefits tax questions online.

Related Articles
->Is There A Way To Avoid IRA Required Minimum Distributions?
->Should I Still Contribute To My 401K When I'm in My 60s?
->Which States Offer Retirees The Greatest Tax Benefits?
->Retirement Planning For the Self-Employed
->When Should I Start Taking Social Security Benefits?
->How Can I Determine When I Can Afford To Retire?