We're heading into the back to school season which means sales tax holidays are just around the corner if they haven't already started. Many states offer a sales tax holiday for back to school items during the first week of August. On the surface, these tax holidays (4 to 9% discount) sound great for both consumers and businesses. But, after careful analysis, the benefits may be somewhat temporary and not very good for the economy as a whole.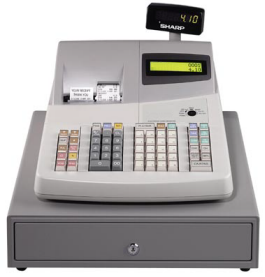 Do Sales Tax Holidays Help Business?
There's no question that when there is a sales tax holiday for back to school items, generally those businesses benefit. However, the benefit is usually temporary in nature and the additional spending that occurs during the sales tax holiday likely reduces the actual spending anticipated later in the year (i.e. holiday season).
In addition, although businesses benefit from more foot traffic in their stores and thus more impulse purchases on non-exempt items, the benefit is short-lived. Usually, the consumer will spend less on other items throughout the year.
We would be much more a proponent of a longer-term sales tax reduction that is broad-based as opposed to a short-term fix in which the benefit is isolated to a few markets.
Does the consumer ever get the short-end of the stick during a sales tax holiday?
Yes, they do. Certain businesses take advantage of the holiday by boosting their margins. For instance, rather than passing the sales tax savings onto the customer when a certain item like a back-pack is in high demand, they'll actually raise prices to the equivalent of what it would have cost if there was a sales tax holiday. The airline industry pulled off a similar tactic last week when it began raising prices after federal tax on plane tickets were suspended.
More Sales Tax Questions? Ask as Tax Professional your tax questions online.


Related Articles
->Back to School Money Saving Tips
->New York Sales Tax on Clothing & Footwear
->Is California State Sales Tax Ever Coming Down?
->To Include or Not To Include Online Sales Tax