Those that have delayed their online shopping may want to wait another two days. Free shipping Thursday will begin at 12:01am eastern standard time on December 18th this year. There are nearly one thousand different retailers that have enrolled in the Free Shipping Day website and many more will follow suit. Although many consumers stand to benefit from free shipping, businesses can also make purchases.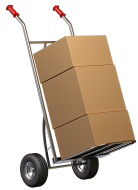 Are there any strings attached?
No, free shipping means it is actually free. Even more, there are no minimum purchases and delivery is guaranteed by Christmas Eve (December 24th, 2014). There are even some retailers such as Target that are offering free shipping for several weeks.
What about adding promotional codes and coupons?
Retailers enrolled in the program will also accept any preexisting promotional or coupon codes at checkout. Thus, we would recommend that you do a few Google searches for active coupons and promotions before completing your checkout.
How can businesses benefit?
Shipping costs are also a major burden for small businesses. It's certainly possible to make business purchases through the Free Shipping Thursday website. Among the categories that are likely applicable to small businesses are office supplies, furniture, books, and food/beverages.
More Questions? Ask your business planning questions or find a good accountant online.
Related Articles
->Updating Your Five Year Strategic Plan
->Businesses To Benefit From The Delay In The Obama Healthcare Law
->Identifying The Best Location For Your Business
->What Should Businesses Do To Protect Themselves During A Recession
->Are Your Customers Paying You On Time?