It's typically very difficult for managers to keep all of their employees happy at all times. Having said that, it's important to understand that most of the time when an employee decides to leave the company, it isn't always because they don't like their job. In fact, more times than not, their quitting because of their boss and the management team.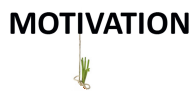 What should managers know?
It's certainly conceivable to conclude that an employee quit because they aren't well-suited for the company culture or position. That happens. However, when an employee quits to join a competitor firm or related company, they need to take it personally. The employee is basically saying their quitting on their boss. When this happens, employers and managers need to identify the reason why their quitting. It's quite possible that this reflection may shed light on a pervasive problem within the company.
Identify what motivates your employees
Your employees will not all be motivated to perform well for the same reasons. Some employees may be motivated by monetary compensation while others may be interested in other rewards. Many employee sentiment studies have indicated that morale can be boosted by recognizing employee achievements. A common complaint among employees across companies is that their manager or peer is taking credit for work that they've done.
How are you managing how your employees work?
One of the common themes that we're trying to articulate is that employees are all very different. Some employees will require structure and clearly stated objectives to accomplish their goals. Others may perform best when they're given more independence and allowed to take the initiative on their own. It's important to understand these differences so that you can be a better manager each and every one of your employees.
You must have a common goal
Every employee should know and understand how exactly the company will achieve their near and long-term goals. If this is unclear, then employees will become frustrated and it will be a lot harder for the company to achieve their goals. The tone in many respects is set from the top and if that's unclear employee morale will falter and people will begin to leave the company. Thus, it's important for the leadership team to have a very clear message.
More questions? Browse answers or ask managing employees online.
Related Articles
->Your Employer May Soon Change Their 401K Matching Program
->Should Your Company Have An Employee Stock Ownership Plan?
->Negotiating Salary With Companies Focused On The Economy
->Which Employees Should Your New Business Hire First?
->When Is The Right Time To Start Hiring Again?