Mortgage rates have continued to rise with the average yield on a 30-year loan jumping to 4.46% from 4.29% in the prior week. Prospective buyers may want to consider making a purchase sooner rather than later as rates have continued to rise and there's now more evidence to suggest that the Federal Reserve may reduce its bond purchasing program in the near future. Given this backdrop, should prospective buyers that are seeking a mortgage, consider using a broker or go straight to a bank?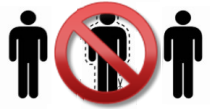 What are mortgage brokers?
Similar to a real estate broker, a mortgage broker is a middleman between the borrower and the lender. These brokers will work directly with lenders such as banks and other mortgage originators to find loans for their clients. However, they do not lend money directly to their clients and now only about 10% of the origination market is controlled by brokers. About 10 years ago, brokers were involved with most of the loan origination transactions that were executed in the market, but tighter regulations have pushed many brokers aside.
What are the benefits of using a mortgage broker?
The greatest benefit by far is the convenience that brokers can offer their clients. They work with many different direct lenders and can offer their clients a variety of mortgage options. This can save the borrower time by not having to research different lenders and they also won't need to worry about handling the paperwork. In addition, the best brokers in the market may be able to obtain favorable rates from certain lenders that they have long-term relationships with.
What are the drawbacks of using a mortgage broker?
While the SAFE Mortgage Licensing Act of 2008 has helped to mitigate predatory brokers from selling loans, there are still some out there that continue to practice. Simply stated, not all brokers act in the best interests of their clients. Thus, it's up to the borrower to make sure their broker is qualified. We recommend working with brokers that have a strong track record of helping their clients as well as ones that ask their clients a lot of questions.
In addition, it may now be hurtful for borrowers to use a broker if they want to work with a specific lender. There are certain mortgages that may not be issued through brokers as it can cut into the lender's margins. If the borrower already knows of a specific group of lenders that they'd like to work with, a broker may not be their best option.
Lastly, it's not free to use a broker. Most brokers charge a fee of 1-2% of the loan amount. For instance, on a $500,00 mortgage, it can cost you $5,000 to $10,000 to use the broker. However, some of this cost may be offset by the favorable deal terms and time that a broker saves the lender.
What should I do?
The most conservative approach is likely to work directly with the lender. However, if you want many options, then a mortgage broker may be a better solution for you. Either way, it doesn't hurt to comparison shop with the rates and terms offered by both lenders and brokers.
More questions? Browse answers or get help with your mortgage questions online.

Related Articles
->Is Renting Or Buying Cheaper Now That Rates Are Rising?
->Should You Refinance Or Buy Now Since Mortgage Rates Are Rising?
->What Should I Know When Negotiating A Mortgage?
->Should You Be Worried That Mortgage Rates Are Now Rising?
->How Far In Advance Are You Locking In Your Mortgage Rate?
->Jumbo Mortgages Are Back In Style
->Refinancing a Second Home
->Who Can Claim the Mortgage & Property Tax Deductions in a Divorce?
->Should I Refinance My Mortgage?
->Getting Accurate Mortgage Closing Cost Estimates