According to the U.S. Census Bureau, homeownership rates fell to 65.9% in the second quarter
of the year, compared to more than 69% in 2004. That means more people are in the market for a rental unit. Because so many homes and condos are selling at bargain-basement prices, and mortgage rates remain remarkably low, it can be very tempting to want to snap up one or two. But there are plenty of issues to keep in mind if you're scouting around for a property to purchase.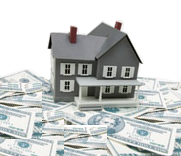 What kind of properties should I consider?
While the best prices can typically be found on foreclosures, these homes often require plenty of repairs to make them ready to rent. You'll need to make sure you have enough money available to pay for repairs, as well as cover other costs, like taxes and insurance, while the property is being worked on. Another lower-cost alternative is a short sale, but you need to have patience because these transactions can drag on for months before the property closes.
And even if the home appears to be in good shape, and is being purchased from the owner, you need to make sure to hire a good home inspector. It's not unusual to find problems that need to be repaired even in the best looking of homes.
What should I know about tenants?
Perhaps the most important consideration in the whole process is the tenants you bring on board. A bad tenant can destroy all your hard work; a good one can help you earn back your investment. Make sure to conduct stringent background checks on anyone who plans to move into your home. That's something you can undertake, or hire a company to provide.
You also need to decide if you want to be responsible for the property's management, or bring in a professional property management company to do the job for you. A house down the block from where you live is certainly easier for you to keep an eye on than one that's hundreds of miles away.
More Investment Questions? Ask an Finance Expert.


Related Articles
->Getting Accurate Mortgage Closing Cost Estimates
->Does It Make Sense To Get Renters Insurance?
->The Renters Tax Credit For Lower Income Earners