Many parents don't realize the benefits that come along with adding their child to their credit card account as an authorized user.  Instead, they are focusing more on the risk that their child may not be financial responsible enough to have that privilege. But, if you are not worried about your child running up your credit card bill, sign them up as an authorized user which will better prepare them for the future.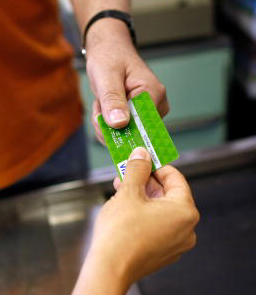 Building Credit For Your Child
Many credit bureaus use what is called a FICO score to determine individual credit scores. The FICO score incorporates credit history for authorized users such as a child or spouse. By signing your child up as an authorized user, they will be able to build a credit profile based on your own credit card usage. This will help jumpstart your child's ability to obtain financing later on when they are in need of financing for a large purchase such as a home with a mortgage.  But, this only works if you have superb credit. If your credit is poor, then your child's credit can be negatively impacted.  If you miss a minimum payment, they do too. It will be recorded on their profile even if they aren't the primary cardholder.
Gaming the System Won't Work
As you might imagine, many borrowers with low credit scores have tried to pay higher score borrowers to be added as an authorized user.  The hope is that the borrower with the lower score will see their score improve over time. That may have worked in the past but the FICO team now screens for that type for that type of behavior.
Related Articles
->Should I Close My Credit Card Account?
->Don't Opt-In to Overdraft Protection
->Protecting Your Bank Account
->How To Cut Down On Expenses During Retirement
->Buying A Lottery Ticket Is Like Lighting Money on Fire Or Maybe Not
->5 Financial Areas to Review with your Spouse