Naming an executor of your estate is one of the more important decisions you'll have to make during your lifetime. Not only will you need to identify the most competent individual to handle your estate when are no longer around, but you'll also need to find someone who is up for the job.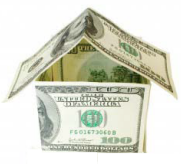 What does the executor of your estate do?
The executor is responsible for administering the estate until it is legally closed. The duties include overseeing an estate tax audit or will contest as well as filing all of the appropriate paperwork. The executor will spend much of their time tracking paperwork such as insurance policies, bank statements and tax returns to ensure that all assets are included in the will. If there are disgruntled heirs, the mediation process can also be very time-consuming and difficult.
Identifying a competent and willing executor
Administering the winding down of an estate requires at a minimum financial know-how, integrity, objectivity, interpersonal skills and patience. This is just a starting point. In addition, you'll need to ensure that the individual is very familiar with your financial situation and what your wishes are for the assets that you have left for your heirs. If you're considering several different potential executors, it would be wise to evaluate each of them under the minimum requirements that we provided. Then, you'll need to ask yourself if they are up for the job.
Should you have more than one executor?
You may choose to have more than one executor to help divide the responsibilities and prevent mistakes. However, we don't recommend that multiple heirs are named executors of the estate as that can drag the process on for years with many arguments along the way.
Should you select an outsider or a family member?
This really depends on the situation. It is critical to be as objective and unemotional as possible when selecting an executor. If a family member happens to meet the criteria or minimum requirements for selecting an executor, then that should be your choice. If there is an outsider that you trust and are most comfortable with in handling your estate, then that's your best option.
More estate tax questions? Browse answers or ask estate planning questions online.

Related Articles
->Ways To Mitigate 2013 Taxes On Estates And Trusts
->Transferring Property Into A Trust To Preserve The Gift Tax Exemption
->Discussing Estate Planning And Wills With Your Parents
->The Wealthy Should Pay Attention To Facebook's Estate Planning Trick