The increasing number of mergers and acquisitions being executed in the airline industry should gain the attention of frequent travelers. Industry consolidation has historically preceded a lengthy period of higher fares. It's not always just oil prices. What can you do to find the best price for your next flight?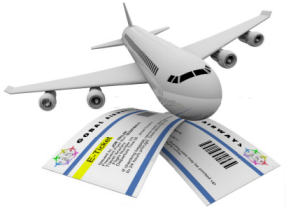 Book Your Flight on Tuesday Afternoons
We've analyzed data over the past year looking at price fluctuations throughout the week. On average, airfares are cheapest when you book on a Tuesday afternoon. Every airline is different and pricing can vary, but on average the sales begin late Monday night and are matched by competitors on Tuesdays. The savings varies but can be as high as 15 to 20%. The worst days to book are on the weekends because most of the fares start to rise when booking on Thursdays and the airlines rarely reset pricing during the weekends.
Book at least three months in advance for domestic flights and 6 months for international
It's not rocket science, the earlier you purchase, the cheaper the price of the ticket. However, don't be alarmed and rush to purchase your tickets immediately because of industry consolidation or rising oil prices because it will take time for those costs to be reflected in the pricing. Most of the time, you'll be able to get a low priced ticket three months in advance, but you may have to book even further in advance for travel during the holiday season. The other option is waiting until the vary last minute when enough inventory remains for the airline to severely discount tickets. However, booking within 14 days of the flight can be very expensive unless it's the very last minute. Also, remember that if you purchase far in advance, many airlines such as the low cost carriers (AirTran, Alaska, Southwest, & JetBlue) offer a refund if the price drops at any point prior to the flight.
What day and time is the cheapest to travel?
It's cheapest to fly on Tuesday, Wednesday and then again on Saturday but it can vary by airline and route. The cheapest times to travel are at the crack of dawn (best) or after dinner. The mid-morning and mid-afternoon flights are usually the most expensive.
What about international travel?
It's difficult to predict pricing for international flights because of the many variables involved. However, we looked at airfares from New York to London and noted that October is the cheapest time to fly during the fall/winter period. Fares go up a bit in November but really start to rise during December. In addition, make sure you book travel well in advance.
More Finance Questions? Browse Answers or ask a personal finance questions online.

Related Articles
->Great Travel Tools To Use To Book Your Next Flight
->What Happens To My Frequent Flier Miles When I Pass Away?
->The Real Costs For Using Frequent Flyer Miles Are Rising
->Don't Forget Your Refund When The Price of Your Airfare Drops
->Buying a Plane Ticket Might Be Tax-Free in 24 hours
->How Can I Keep Track Of My Frequent Flyer Miles So I Don't Lose Out?