Anyone that's turned on the television of late has likely heard about the impressive run in the stock market. The blue chips in the Dow Jones Industrial Average recently posted a record breaking 10 day rally and extended all-time highs and the S&P 500 is only a few points behind all-time highs. This is great news for investors and overall consumer confidence. Still, are investors at-risk for a future drop in market prices?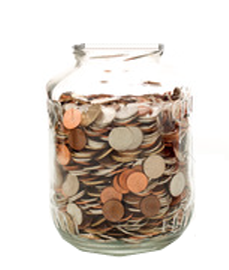 The recent rally and history
Both the S&P 500 and Dow Jones Industrial Average are rallying at or near historic levels. The last time the Dow Jones Industrial Average rallied 10 consecutive days was in January 1996. The following three months the market rallied another 10% and rallied into 1997. However, during that period the former Federal Chairman Alan Greenspan warned investors about the risk of "market exuberance." The technology bubble followed in 2000. However, we believe the situation this time is different as many retail investors don't appear to be participating in the recent rally as trading volumes remain near or below averages. In addition, valuations aren't as frothy as back then.
Are valuations getting too high?
Not quite yet. Investors should be reviewing many different economic metrics when determining if the market is overheated or not. One of the most reliable figures to review is the equity risk premium over the 10 year US Treasury yield. Currently, the Shiller P/E Ratio is around 23.6, which we believe is a little too high considering that earnings haven't been adjusted yet to reflect the improving performance that many companies will likely report in the coming months. If we take the inverse of the P/E ratio, we calculate a 4.2% earnings yield. This is 2.2% higher than the 2% 10 Year US Treasury yield. Thus, 2.2% plus or minus a few basis points is the current equity premium. From an historical perspective, this premium is still low and thus indicates the market remains undervalued.
Will this rally continue?
This rally will likely have some sort of a pull-back as markets often do. However, we believe the general direction of the market should move upward throughout 2013 as the dollar begins to improve and the housing market continues to show signs of a rebound. We are still cautious though on some of the headwinds that remain such as a weak labor market, risk for inflation, lack of broad-based investor participation in the market, and geopolitical uncertainties.
More Questions? Browse Answers or ask your personal finance questions online.

Related Articles
->What Are The New Cost Basis Reporting Rules For The 2012 Tax Year?
->It Is Not Too Late For Retirement Planning In Your 50s
->Should I Invest In Municipal Bonds For the Tax Savings in 2013?
->What's An Effective Hedge Against Inflation Besides Gold?
Will This Stock Market Rally Last Through 2013?
was last modified:
March 15th, 2013
by