The stock market outperformed most analyst expectations in 2013. The S&P 500 ended the year up 29.6%, the Dow Jones was up 26.5% and the tech dominated NASDAQ index rose by 38.3%. All and all it was one of the best markets for investing in years and for some in decades. The question now is what should we expect for 2014 and how should you prepare?
What are our concerns for 2014?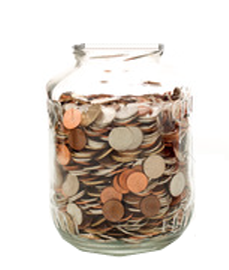 The stock market has had a great run for over a year now. This is largely due to improving housing fundamentals, unprecedented stimulus from the Federal Reserve, low inflation, improvements in the labor market and less geopolitical concerns than in prior years. So, why would we expect less growth in 2014? We believe the market will continue to trend up by the end of 2014, however, we think the growth will be more muted than in 2013. We have specific concerns regarding growth in the Asian economies, continued US fiscal uncertainties, and the consequences from the Federal Reserve's decision to begin unwinding its bond repurchasing program.
Why should you still be excited?
Despite some of our concerns in the market, there is still a lot to be excited for in 2014. The economy as a whole is in a far greater position now that it has been since the beginning of the recession in 2008. This may have already been priced into the market, but there's still likely further upside considering that consumer wages will likely grow faster than inflation this year for the first time in over five years. The labor market will also continue to improve with the unemployment rate likely falling below 7%. In addition, while the Federal Reserve will begin to unwind its quantitative easing policy, short-term interest rates are slated to remain at or near zero through 2014.
Are valuations getting too high?
No, not yet. Investors should be reviewing many different economic metrics when determining if the market is overheated or not. One of the most reliable figures to review is the equity risk premium over the 10 year US Treasury yield. Currently, the Shiller P/E Ratio is around 26.16. If we take the inverse of the P/E ratio, we calculate a 3.8% earnings yield. This is 0.8% higher than the 3% 10 Year US Treasury yield. Thus, 0.8% plus or minus a few basis points is the current equity premium. From an historical perspective, this premium is still low as compared to the 2.45% average and thus indicates the market remains undervalued.
What should you be mindful of with your investment portfolio?
As interest rates begin to move up, it would be mindful to favor your investment allocation towards stocks as opposed to bonds. However, don't move all of your investments out of bonds. There's still some great value in maintaining exposure to bonds, specifically those with short-term maturities that are less sensitive to interest rate changes. The common investment practice to follow is to allocate 120 minus your age in stocks and then the balance should be invested in bonds. For instance, if you are 50 years old, the textbook practice is to invest 70% of your retirement funds in stocks and 30% in bonds. For this upcoming year, you may want to weigh your portfolio a bit more heavily in stocks. Specifically, we believe the cyclical sectors would outperform given this backdrop such as energy, industrial, manufacturing, commodity, and technology companies. Also, don't overlook investing overseas as many foreign equities are trading at lower valuations than domestic stocks. In determining valuation, price alone is not a determinant of the valuation of a company, but it is in relation to the historical and projected revenue, earnings, and cash flow. The only way to really understand if a stock is cheap is to compare the valuation to its peers and historically. This will help an investor identify undervalued stocks. For instance, a position trading at 5-10x historical projected P/E or P/Cash Flow is likely cheap, but it will depend on the specific company, industry and overall market conditions.
More investing questions? Browse answers or ask your investment questions online.
Related Articles
->Will This Stock Market Rally Last Through 2013?
->Why Are You Holding Long-Term Bonds In Your Portfolio?
->Should I Have Money in a Savings Account or CD?
->Why You Should Hedge Your Foreign Bond Investments
->Should I Invest In An ETF Or A Traditional Mutual Fund?
->How Are Exchange Traded Funds (ETFs) Taxed?
What Should We Expect From The Stock Market In 2014?
was last modified:
April 11th, 2014
by